Corporate Overview | Executive Management
Executive Management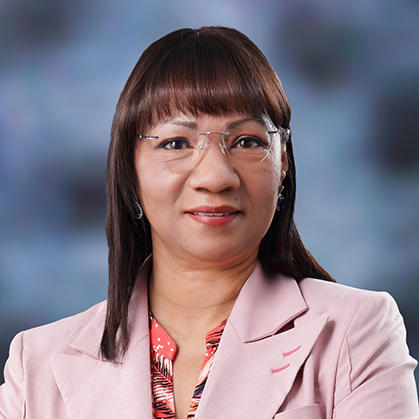 Bertina Engelbrecht - Chief executive officer
Age: 58
B Proc, LL M, admitted attorney
Appointed as a director in March 2008
Member of the social and ethics committee
Expertise and experience: Human resources. Previously group corporate affairs director, Bertina was appointed chief executive officer in January 2022. She joined the group in 2006 as group human resources director and was appointed as an executive director in 2008. She was previously general manager for Shell SA Energy and regional human resources manager for Shell Oil Products Africa. Prior to this she was director of organisational effectiveness at Sea Harvest, managed her own consultancy practice and spent eight years with Transnet.

Michael Fleming - Chief financial officer
Age: 54
B Com, CTA, CA (SA)
Appointed as a director in March 2011
Expertise and experience: Accounting, finance and investor relations management. Michael was previously chief financial officer of Tiger Brands Limited. He joined the Tiger Brands group in 2000, was appointed as financial executive of the Tiger Brands consumer brands division in 2005 and promoted to chief financial officer in June 2008. While CFO of Tiger Brands, he also served as a non-executive director of Oceana Group Limited.

Vikash Singh - Managing executive, Clicks
Age: 47
B Com (Acc), MBA (Cum Laude)
Appointed to current position in February 2021
Expertise and experience: Distribution and commercial. Vikash was appointed as managing executive: Clicks and as a member of the group executive in February 2021. Prior to this he was managing executive of UPD, the group's pharmaceutical wholesaler and distribution business from 2015. He was instrumental in growing UPD's market shares and building its adjacent businesses. He has an obsession for superior customer service and has worked in various positions across Clicks and UPD since joining the group in 2006.

Trevor McCoy - Managing executive, UPD
Age: 51
B Sc, PG Dipl Marketing Management, MBA
Appointed to current position in April 2021
Trevor has over 25 years' experience in the pharmaceutical sector. Prior to joining UPD he was the country public affairs head of Sanofi. His previous roles included business unit head for diverse portfolios and therapeutic areas at Pfizer, Sanofi and Alcon. He led sales and marketing teams in developing and executing strategies for growth in both private and public sector markets.
Interim Results 2022
Our Websites